Book cheap hotels in Japan
Japan has more to offer its visitors than sushi and kimonos. Not only does it have a rich culture and beautiful landscapes, its government has actively invested in preserving it-resulting in some of the best museums and nature preserves in the world.
Do you want to go to Japan? This is a special holiday destination. Some reasons to go here: a natural environment, delicious food and drink, old buildings and a very traditional and unique culture. There are many different hotels. You can book the cheapest budget hotels for €74,00 per room. Would you like to enjoy a more exclusive hotel room? Then you pay an average of €249,00 per accommodation. You have many options here for a sun holiday. It is also a beautiful country in winter. Book your favorite hotel room in Japan at the lowest rate. Choose one of the hotel providers and book the best offers.
| | |
| --- | --- |
| Country | Japan |
| Capital city | Tokyo |
| Average hotel price | €131,00 |
| Spoken language | Japanese |
| Currency | Japanese yen (JPY) |
| Favorite travel time | April, May, September & October |
| Number of inhabitants | 123.951.692 |
| Area of the country | 377835 km2 |
| Timezone | UTC+09:00 (JST) |
| Leading carrier | Japan Airlines |
| Large Airport | Narita International Airport (IATA:NRT) |
| Official government website | www.e-gov.go.jp |
Before you leave
Are you going on a trip to Japan? Prepare yourself well! The capital of the country is Tokyo. People pay here with Japanese yen (JPY). The Japanese time zone is UTC+09:00 (JST). The language(s) spoken here: Japanese. There are about 123.951.692 inhabitants in the country. The country's total land area is 377835 km2. Most important information about electricity: the voltage is 100 V, 50 Hz / 60 Hz and the type of plug is A / B. The international country code is +81.
Compare best hotels in Japan (December 2023)
Special regions for your hotel stay in Japan
Japan has different regions for a holiday. Choose from the available regions in the list below. You can then find an explanation and research the different hotel offers. Also explore hotel accommodations in Kuwait or Kenya.
Populaire plekken in deze regio:
Main Attractions of Japan
Edo-Tokyo Museum
How the small fishing village of Edo developed into the bustling metropolis Tokyo is today? The museum literally shows you how, with its intricate scale models and life-size reconstructions, divided into zones from different periods of history. Some of its impressive attractions are the model of a Kabuki theater, an exhibit of Edo's former "pleasure industry" and pop culture memorabilia from post-war japan, including the first television sets. The comprehensive content of the museum, from historical artifacts to references to the different industries that boomed in the country and their effect on Japanese life, give tourists a deeper perspective of the Japanese psyche. The museum also provides leaflets and headphone sets, and can assign a personal English-speaking guide for free.
Tokyo National Museum
Five buildings house several galleries containing the world's largest collection of Japanese art. Over 4,000 artifacts are displayed at a time, with exhibits rotated to offer people something new with each visit. Exhibits range from handmade antique kimonos to archaeological finds. The Metropolitan Art Museum, Bunka Kaikan Cultural Hall, the Western Art Museum, the National Art museum and a zoo are a short walk away.
Mount Fuji
The snow-capped, symmetrical peaks of this dormant volcano is not only beautiful, it has held religious and even cultural significance since ancient times. People once thought it to be a stairway to heaven; today, it is interpreted as symbol of Japan's strength. You can take any of the six, easily managed trails to reach the summit (bring a lot of film to capture the many scenic spots along the way) and stay overnight in the huts. The best time to climb is July to August, before winter.
Kyoto
Just a bullet train ride away from the Kansai Airport is what many call Japan's sightseeing capital, because of the way it has preserved its traditions. It has 1,700 Buddhist temples, 300 Shinto shrines, palaces, gardens, and traditional wooden homes-which were spared from heavy bombing during the second world war. Key sites include To-ji, the country's tallest pagoda, the gold-leaf pavilion of Kinkakuji, and Sanjusangendo Hall, which holds a stunning 1,001 statues from the 12th and 13th centuries. The geisha district of Gion also provides tourists with a glimpse of Japan's past.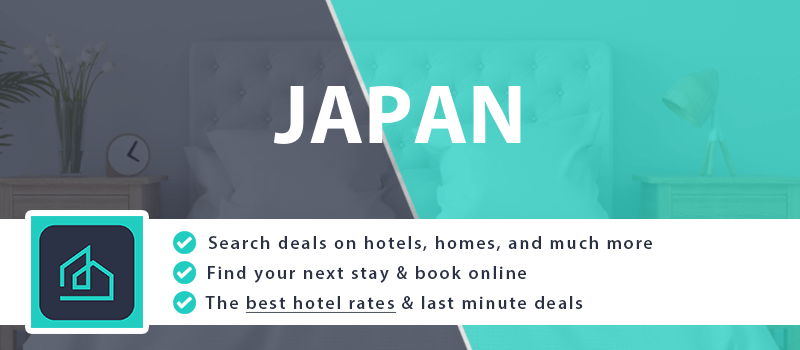 Getting there and around
Japan has great facilities for public transport. An important airport in this country is Narita International Airport. They offer reliable flights. The national airline is Japan Airlines. They offer various destinations. Also research the last-minute deal options. On www.e-gov.go.jp you will find additional explanations about: city tax (tourism), hospital care and the (passport) visa application process.
Airports
The Narita Airport (also called the New Tokyo International) is 40 miles away from the capital, Tokyo. Moving from one terminal to another is easy, as each has a separate railway station and are serviced by a free shuttle bus. The ride from the airport to the city takes an hour. Cabs are available, but fares are very expensive. It is possible to take the JR or Keisei train service-book ahead of time to ensure a seat. Kansai International Airport (KIX) is 30 miles away from Osaka. The high taxi fares make the bus, train and ferry a more feasible way of going to the city. There are also minibuses that can bring you directly to the major hotels.
Typical hotel rates
Japanese hotel prices can vary quite a bit. We place a price indication in the next figure.
| Hotel class | Tariffs |
| --- | --- |
| Budget accommodation | €74,00 |
| Normal room | €131,00 |
| Premium accommodation | €249,00 |
| Weekend vacation | €393,00 |
| Supper (per person) | €23,00 |
Indication rates for an hotel stay in Japan
Climate & Weather Forecasts December 2023
Japan is a versatile country. The country has a Warm-summer humid continental climate. The standard annual temp. is 11,1 degrees Celsius °C. Keep in mind some cooler temperatures in winter. It is then (on average) about -2,2 degrees Celsius °C. Temperatures rise during the summer. Like 25,3 degrees Celsius. In the widget below you get an impression of the weather of the coming days.
{{current_weather.dt | momentjs( atts.date )}}
{{current_weather.temp | temp}} °{{units}}
{{day.dt | momentjs(atts.date)}}
{{day.temp | temp}} °{{day.temp_min | temp}} °{{units}}
{{current_weather.temp | temp}} °
Humidity: {{current_weather.humidity}}%
Clouds: {{current_weather.clouds}}%
Wind ({{current_weather.wind.deg}}): {{current_weather.wind.speed}}{{units_wind}}
{{current_weather.desc}}
{{day.dt | momentjs(atts.date)}}
{{day.temp | temp}}°
{{day.temp_min | temp}} °